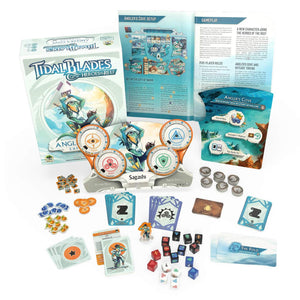 Tidal Blades Anglers Cove.
Tidal Blades: Angler's Cove is an expansion to Tidal Blades: Heroes of the Reef. This expansion adds a 5th character and a new island to the base game. This new island offers new tough choices and works at any player count, adding even more replayability to the game.
Worker placement and dice management board game with high strategy and depth set in an immersive high fantasy water world!
Compete in strategic dice rolling challenges!
Use asymmetric character abilities to achieve victory!