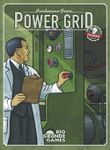 Various little changes were made in the recharged edition; the rules can be found here:
https://boardgamegeek.com/filepage/179416/power-grid-recharged-version-us-rules-booklet
The rules are mostly the same, but with a few simple significant changes. Some changes can easily be played with a normal earlier set, if desired, e.g.:
There is a "1" discount token that goes on the low plant. This makes the lowest plant always minimum bid 1. If it isn't bought, it is removed at the end of the auctions.
The starting plants are no longer fixed, and you remove a pre-set number of "low" and "high" plants for 2P/3P/4P rather than simply removing 4 or 8 random plants from higher than the fixed starting market.
An optional / advanced rule about determining initial cities.
Coal is always available on the US map.