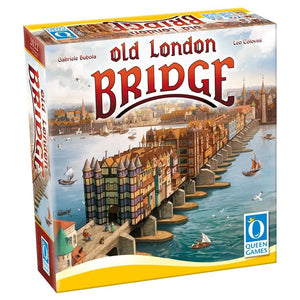 To help with the planned reconstruction the players assume the role of an architect.
Old London Bridge is played over 12 game rounds and each round the players build one building on their 3D bridge.
Every building has a unique house number and has to be built in descending order. The strength of the building actions such as special abilities, new cards or increase in income, is determined by the number of crests shown on the buildings.
The player who collected the most coins will be the winner.
2-4 players
Ages 10+
45 minute play time