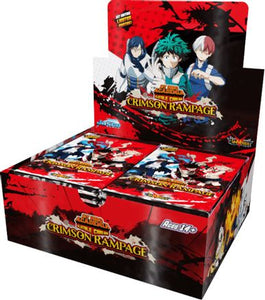 Players can continue their Hero Academia with the MY HERO ACADEMIA COLLECTIBLE CARD GAME: Crimson Rampage booster pack.
This booster pack contains 10 My Hero Academia CCG cards which are 100% compatible with the entire range of UniVersus collectible card games.
We recommend that players purchase a 2-Player Rival Deck to start their collection. Minimum 50 card deck plus 1 character required to play.