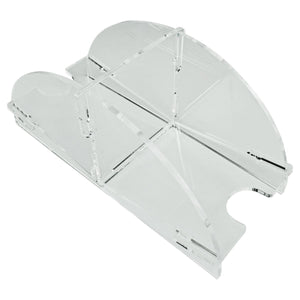 Designed to work with any game that uses standard US/Euro sized cards. Keep your card decks in control with LITKO card trays. These easy to assemble* trays create an attractive and durable way to keep your cards organized during play.
This deck tray is designed for any standard US or Euro full-size card, with sleeves, up to 70x100mm in size. The medium height card trays will hold 75-100 cards.
*These kits are designed for snap assembly, no glue needed! However, due to the tight tolerances, they are not designs for repeated assembly and disassembly, this might break the retention locks. We suggest you do not disassemble your card tray once together.