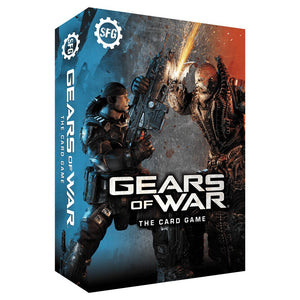 Experience the visceral action of the video game in this official two-player tabletop card game, bolstering your forces with powerful units like Marcus Fenix, High General RAAM, or the ferocious Brumak. Because the decisions you make will change the way you play each campaign, this is a game you can reload time and time again.
Pick a side, build a powerful deck, and win the war!
Whether you're a hardened vet or a grass-green rookie, get ready for the fight of your life.
Contents:
265 cards
15 scenarios
1 Rulebook