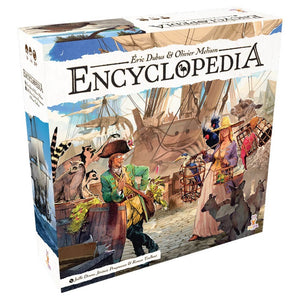 The year is 1739, and as aspiring naturalists and adventurers, you've been hired by the Comte de Buffon – Darwin's predecessor – to help him create the first encyclopedia of natural history.
To do so, you'll be conducting research, organizing ambitious expeditions and publishing studies of the world's most fascinating creatures!
The aim of the game is to become the biggest contributor to Buffon's encyclopedia.
1-4 players
Ages 14+
25 minutes per player
Contents:
1 Central Board
130 Cards
20 Dice & 1 Dice Bag
120 Research Cubes
225 Tokens
4 Double-sided Character Extensions
4 Player Boards
4 Game Aid
21 Cards (Continent/AI - solo mode)
1 Rulebook