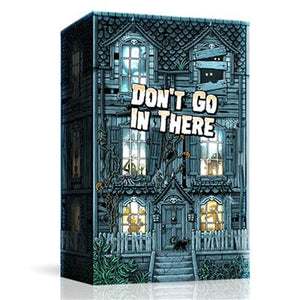 In this fast and easy-to-learn push your luck game, players play as meddling kid wandering too far into a creepy haunted house. Accidentally awakening an evil presence in the house, players will have to undo the curse to escape!
Players must decide how risky to play and how far to venture into the haunted house. Will they rush in to take their choice of items and risk attracting ghosts, or play it safe? The further players go, they will attract more ghosts and curses, but if they collect the right items and they can dispel some of the curses.
At the end of the game. The player with the most ghost tokens is haunted! They will gain curses equal to the number of ghosts they have collected. The player with the fewest curses wins!
Ages 14+
2-5 players
30 minute play time
Contents:
6 Glow in the dark dice
96 Cards
5 player aid/screens
3 Room Mats
25 Custom Meeples
28 Ghost tokens
Rulebook