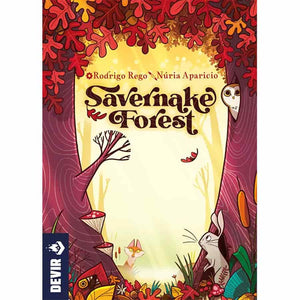 Help the animals collect and store their food for the winter! Savernake Forest is a game in which 2 to 4 players build their own section of the forest where food and animals appear. To get the maximum amount of points, players must ensure that the animals get their favorite foods. With dreamy artwork, the game offers the perfect balance between fun and strategy that fits perfectly into anyone's game library. Wander through Savernake Forest and the fauna will sweep you away.
★ Help the small animals gather a stockpile of food that will last until spring.
★ An ideal gateway into the world of modern board games, and great for the whole family, but with enough strategy to appeal to all kinds of gamers.
★ A great value, with lovely artwork and components.