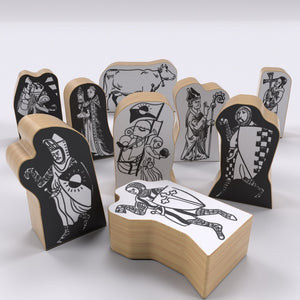 A set of wooden meeples (various human characters and a cow) for use with the roleplaying game, Fetchez la Vache!, Squashez l'Anglaise, or anything else you can think of. Well, perhaps not anything, you heathens.
Includes:
-Twenty-one 30mm-tall wooden meeples with character images on both sides.
Note: This set of meeples comes standard with the Fetchez la Vache! game set.